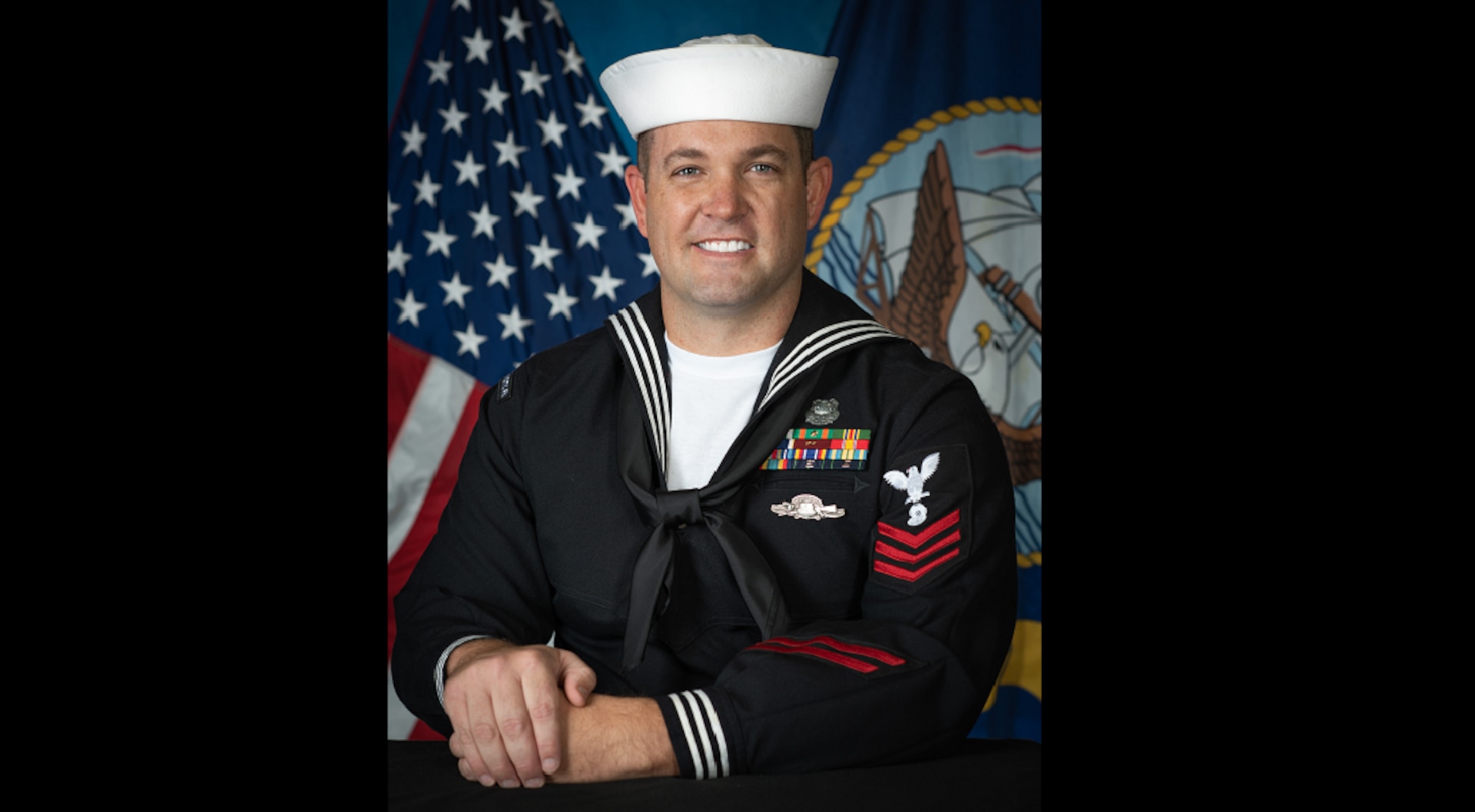 Navy Diver First Class (ND1) Cody Levins
Navy Diver First Class (ND1) Cody Levins, assigned to Naval Surface Warfare Center Panama City Division (NSWC PCD), is selected as the Sailor of the Year 2021 for professional achievement in the superior performance of his duties.
Levins is currently serving as the Dive Locker Leading Petty Officer (LPO) and Diving Supervisor at NSWC PCD.
Levins said he joined the United States Navy because he wanted to have a purpose in a fast-moving environment and join a challenging career field.
"My career in the Navy has made me a better father, husband, and man. I have done some amazing things in the Navy, and I am thankful for the opportunity to serve," said Levins. "I like being able to work with projects that directly impact the warfighter, and I love going to work every day to make a difference in the world."
Originally from Carrollton, Texas, Levins graduated from McKinney High School in McKinney in 2005. Additionally, he graduated from Paris Junior College, Paris, in 2007 with an Associate's Degree in Biology and from Nyack College, Nyack, New York, in 2009 with a Bachelor's Degree in Business. With a desire to serve his country, Levins enlisted in the U.S. Navy on June 6, 2011.
As the NSWC PCD Dive-Locker LPO, Levins is personally responsible for the oversight of military and civilian divers. Additionally, NSWC PCD directly supports critical Naval Sea Systems Command (NAVSEA) projects that support the mission of Ensuring Warfighting Dominance in the Littoral Battlespace.
Capt. David Back, NSWC PCD commanding officer, said Levins was instrumental in the planning and supervising 29 military and civilian divers, resulting in over 70 hours of safe and effective diving operations.
"His efforts directly supported mission-critical NAVSEA projects, including the Q-20C towed mine hunting sonar, Seal Delivery Vehicle operations, and MK18 MOD 2 Kingfish target identification," said Back. "Levins' exceptional professionalism, initiative, and devotion to duty reflected credit upon himself and the United States Naval Service."
Levins has earned additional recognition during his career to include the First Class Diver Pin and the Expeditionary Warfare pin. His awards include the Navy and Marine Corps Commendation Medal, the Navy, Marine Corps Achievement Medal, Military Outstanding Volunteer Service Medal, and several other awards.
When asked what accomplishment he's most proud of, Levins said, "I am most proud of the lasting friendships I have made throughout my career."